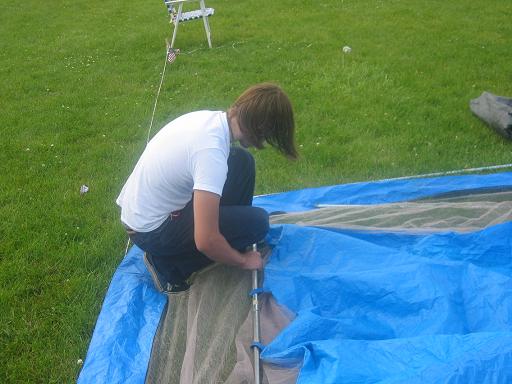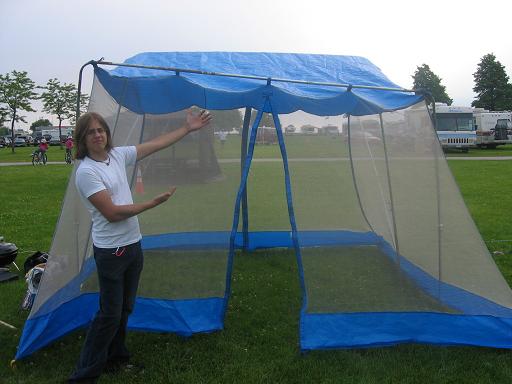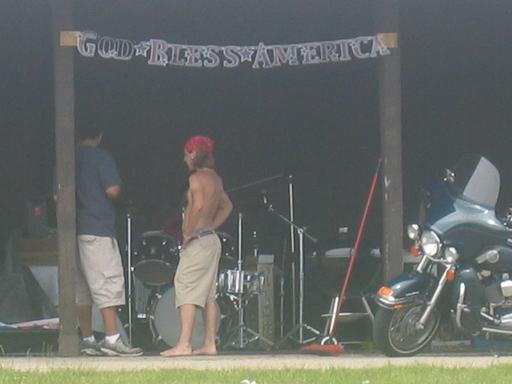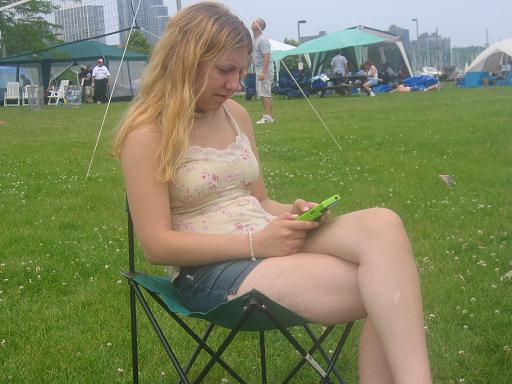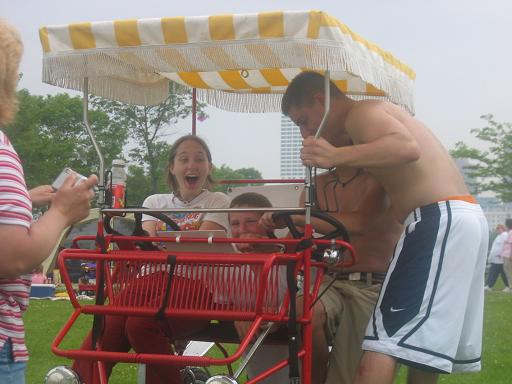 Tim counts on me for a lot of things - one of which is to help him out with a family tradition that has spanned decades - 3rd of July at the lakefront. Milwaukee does its fireworks on the 3rd, and we go down at 6 in the morning to reserve a spot. The tent we've been using for like 20 years is what Tim refers to as "The Blue Beaut (short for beauty.)" It's lasted through the good and the bad, and this year was certainly one to remember...
It started raining early in the morning, and it really never turned around for the better. I wore a poncho as a precautionary method, but ended up in the end ditching it because it really didn't make a difference anymore.
There's this guy who sets up his drum set underneath the shelter and plays along with Chicago songs and Christian Rock. It's not that he's bad or anything, it's that he's just not good and he subjects us to his music. Tim and Dan went to have a word with him.
Jenny found out that it was in her best interest to sit around and play Gameboy. Not that there's anything wrong with that. A healthy dose of video games should be in everyone's diet...
Sarah and Tim rented this crazy contraption, and sooner or later we were all hanging off of it like a bunch of Muppets. There was only room for 3, but we threw the rule book out of the window.
If there even was a weight limit on this thing, these kids were certainly exceeding it. It's all good as long as we don't break it I guess...
James brought his friends out for some fun, regulars such as Jeremy and Dave and brining along newcomers like Janika and her sister Janelle for the ride.