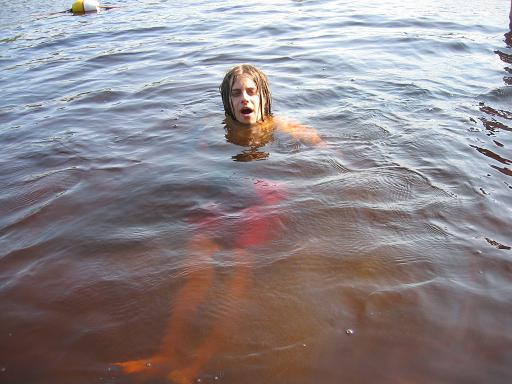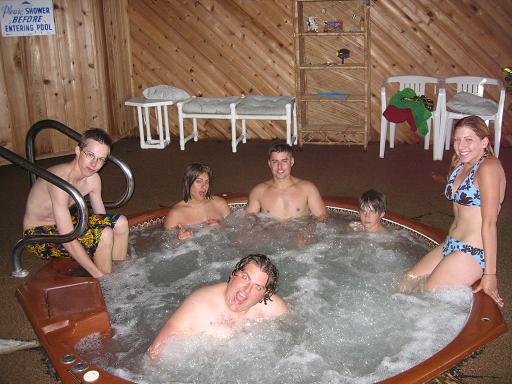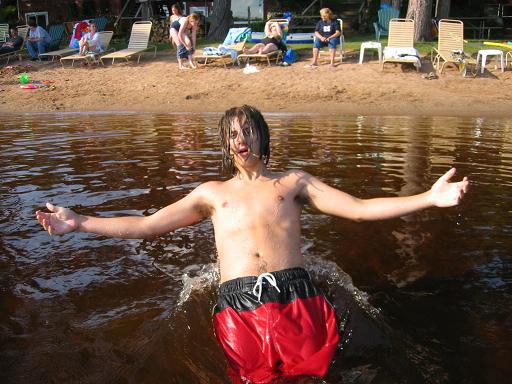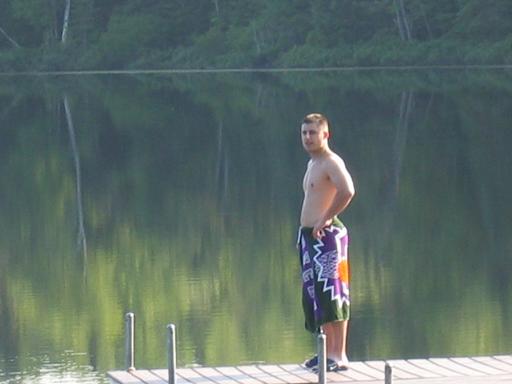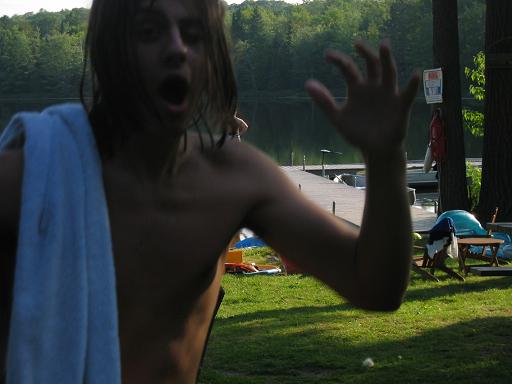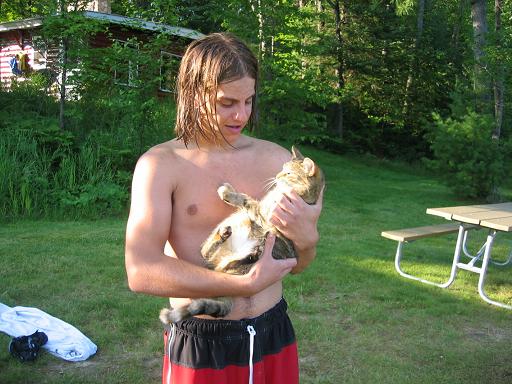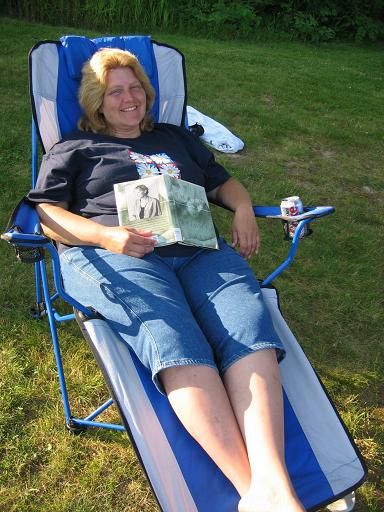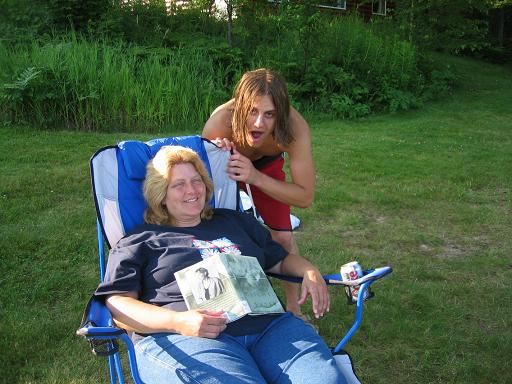 Once again Tim insisted that I take a picture of him doing random stuff. I certainly don't remember why he always does stuff like this, or why he goes crazy over wanting a picture of it, but I'll do anything to get him to be quiet.
One thing that we were doing all week was making the transition between the cold pool and the hot pool. It was kind of cold, so we spent almost as much time in the hot pool as we did in the cold, even though we could go in hot pools any time of the year. Crazy kids.
James stood out on the dock, recounting the events of the day thus far and also the reason why he keeps coming back here year after year. If you've been with me these last two years, and seen the Afterglow pictures, you truly would understand why we keep going back.
It's funny how dynamic this kid is. In one picture he's scaring the kids wearing that mask and wielding a knife like that killer from the Scream movies, and in the next he's holding a kitty and being a sweetheart. If everyone else had this range of emotions, then there would be no more miscommunication when it comes to displaying those feelings.
Mom just wanted to do one thing over vacation, and that was to relax. She almost got her wish until Timmy showed up and started causing havoc on her and the book she was reading. He wouldn't leave her alone, and in fact caused quite a ruckus. You can see what he did by clicking the next button and checking out the video of this encounter.