Alpine Valley - Phish Concert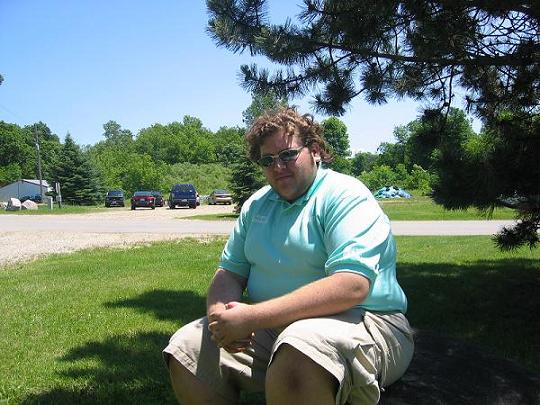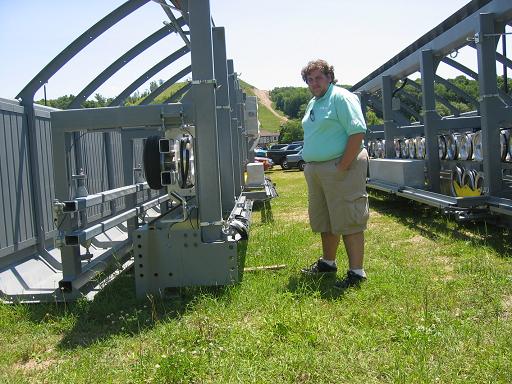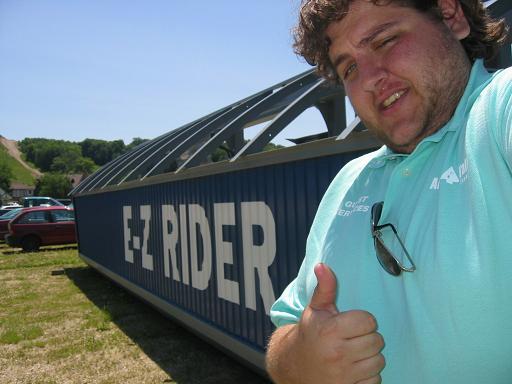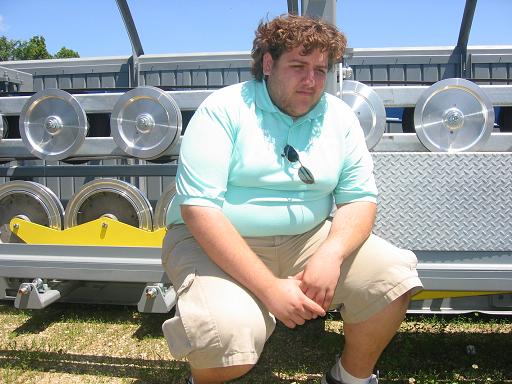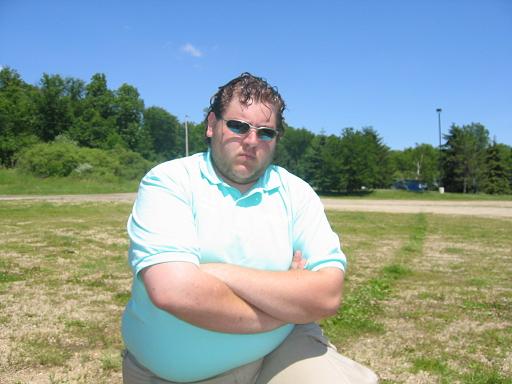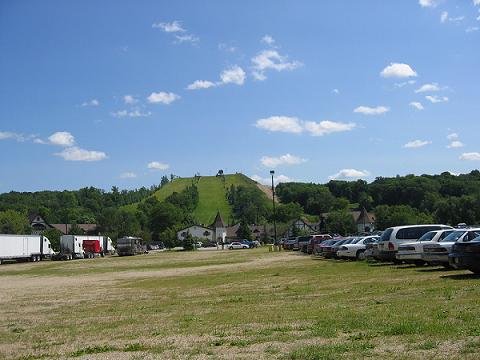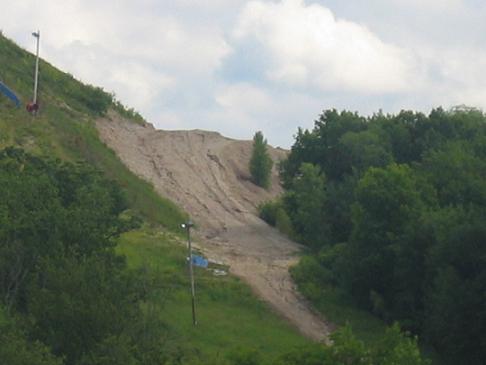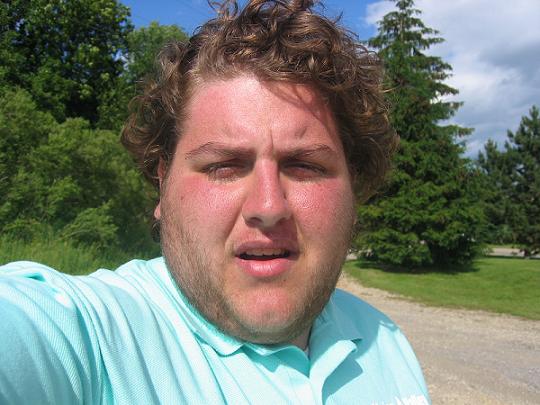 On Friday, June 25, I started a new job. On that day, I had no idea what this job would lead to. A whirlwind of a summer in which I had forgotten even my own name had a few memorable events, and this was certainly one of them. To this date, this was one the best jobs I've ever had, and I look forward to going back next year. I'll have time with some later pictures to talk about the end, but let's talk about the beginning and the Phish concert...
In these pictures above and below, I was just trying to figure out things to do because I wasn't really told what my job was. They told me to watch the parking lot and park cars, so I walked around and hung out by the EZ Rider. To this day, I have no idea what the EZ Rider does, but I think it is from the ski hill, and that it is a device that operates the chair lifts. At least that it was it looks like. What it was doing in the employee parking lot was never explained to me.
I'm going to try and explain what I do there. I work in the Lodge lot at Alpine Valley. The ski hill (in the picture on the left) has a lodge where people can stay when they go skiing. That of coiurse, is the ski hill right behind it. The Lodge lot is where employees park, as well as disabled people that are going to the concerts. When the employees come to work, I direct them to spots in the lot. Then I sit out in the sun, drink water, and eat food.
On August 27 of 1990, after an incredible concert at Alpine Valley featuring Stevie Ray Vaughn, Eric Clapton, and Buddy Guy, the helicopter carrying Vaughn crashed into the side of the hill (pictured) because of a heavy fog that had settled in the valley. Vaughn, remembered as one of the greatest guitar players of all time, died that night along with 4 others and the pilot. He was 35 years old, and just starting his career. Sadly, there is no tribute or memorial dedicated to Stevie Ray Vaughn and the others who died at or near the crash site, nor is there any mention whatsoever about this incident anywhere within the concert venue. It just doesn't seem right to me.