The Evans' Get Furnitured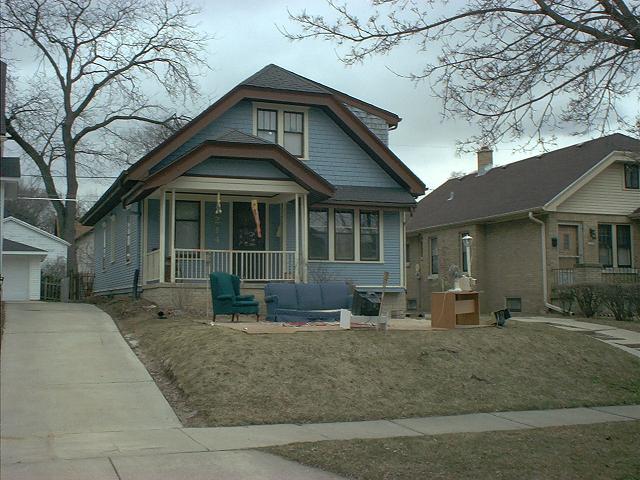 Wow. I know you're thinking that right now. How did this all happen? Let me start at the beginning. Trust me, it'll make more sense that way. The Evans' (Rich, Crystal, Jaye + Neil) went away for spring break to Las Vegas, Nevada (Danny was in Phoenix, Arizona) and yours truly, Scott A. Reck was entrusted to watch their dogs and their house. This just happened to be the week of April fools day, so Jenny + I really wanted to do something to them. April fools passed, and we still didn't know what to do. All of that changed the night of Wednesday April 3. We were extremely bored, so we got some snacks, and went to the Evans' house. We being Jenny Reck, Jake DeLeon, James Groskopf, and myself (Scott Reck). James and Jake once treed the Evans' (this can be achieved by accumulating as many Christmas trees as possible and placing them on the intended lawn... a very hilarious holiday prank), but this was by far superior.
Well, here's how it all started....
We (Jenny, Jake, and Myself) got to their house around dark, and being a Wednesday night, people had their trash out by the road. One neighbor across the street had an old couch out, so Jake and I carried it across the street, with the intention of putting it on their front porch. That was all we meant to do. Then we went to pick up James. We stopped at my house, and my neighbor was throwing away a green chair. How funny would it be, we thought, to set up more furniture on their porch (which eventually became their lawn). So we grabbed the chair. How did we do it, there's only one way to find out. Click the next button...