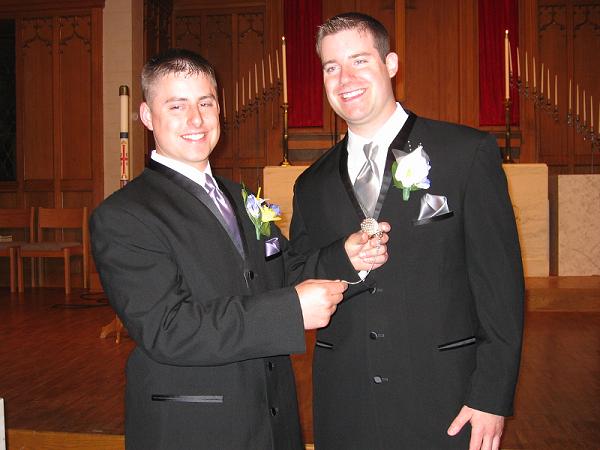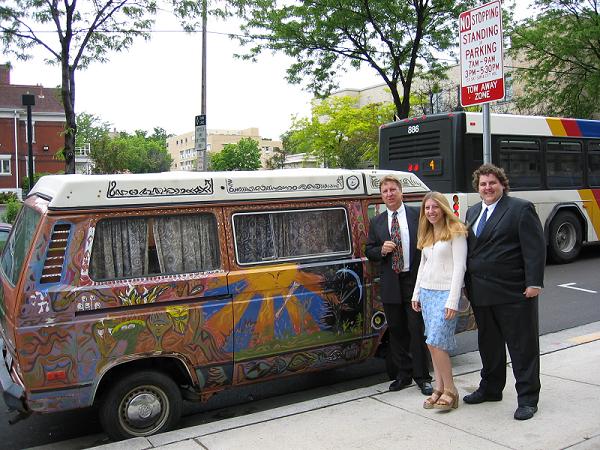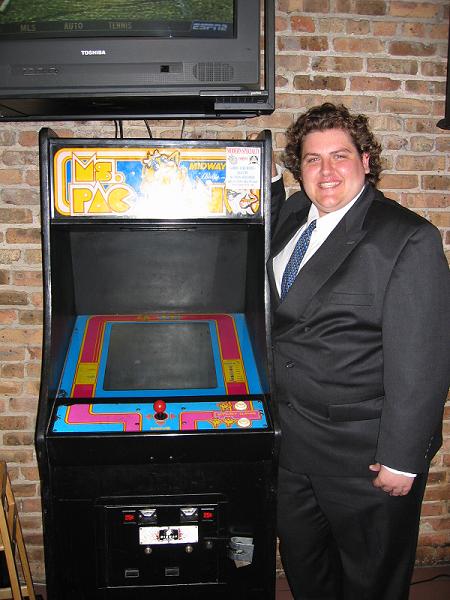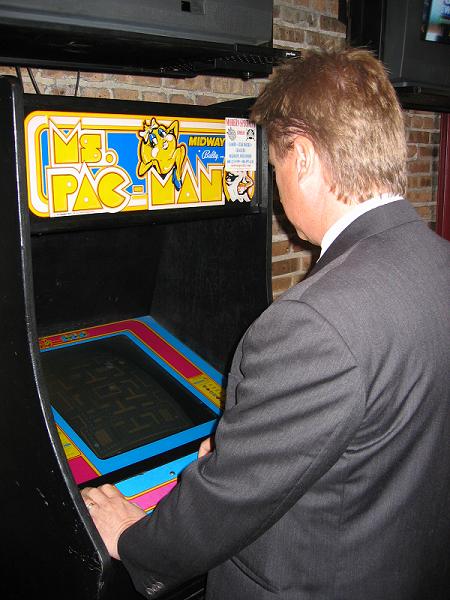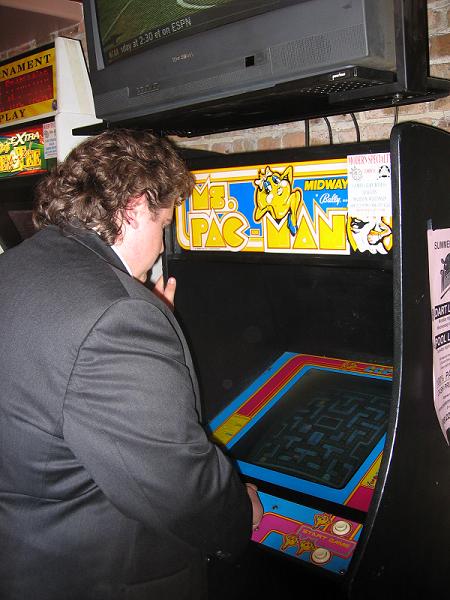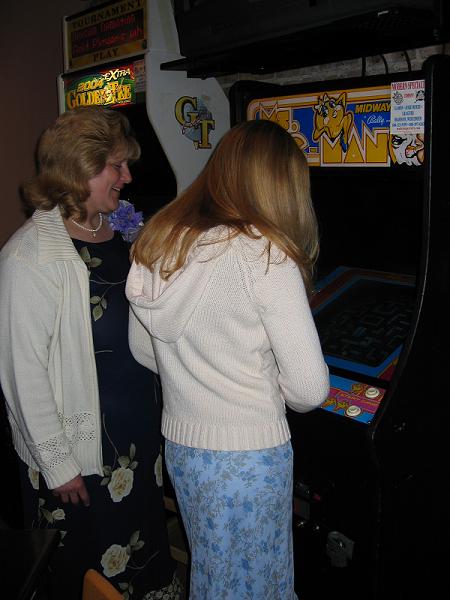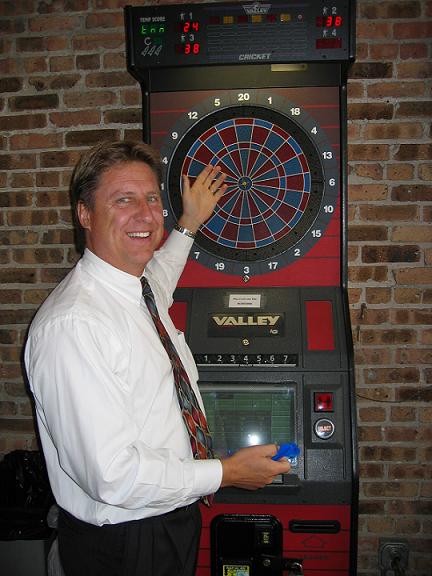 Jeremy and Janika's Wedding
Jeremy, my brother James' best friend, got married on May 29, 2004 to the lovely Janika Van Wyk. Of course we attended the wedding and the reception afterward, and of course we had a great time celebrating this event.
James served as the co-best man (the other being Jeremy's cousin Joe.) He gave Jeremy this ultra suave pocket watch as a gift. Unfortunately, this is the only picture I took from the wedding itself, so check out the pictures from everything else as a consolation.
The picture on the right is titled "Me + The Ms." This picture also prompted me to cut my hair, which I didn't actually do until mid-August. I really don't like the way my hair looks in any of these pictures, but I guess my opinion means nothing...
Jenny, Uncle Gary and I found this cool buds across the street from the church, and we stood by it and marveled at its greatness. Who ever said that hippies don't travel in style?
We took turns playing the Ms. Pac Man machine, and I'd like to think that I came out the victor for I have had the most practice with this sort of thing. I do not remember, so I will raie both of our hands in victory, and place our initials in the high scores list on the opening screen.
Mom and Jenny then took over the Ms. Pac Man machine and proved to the world that girls can rock the house at video games.
Uncle Gary needed a bull's eye to win the darts game, and he hit it. Talk about an expert marksman.