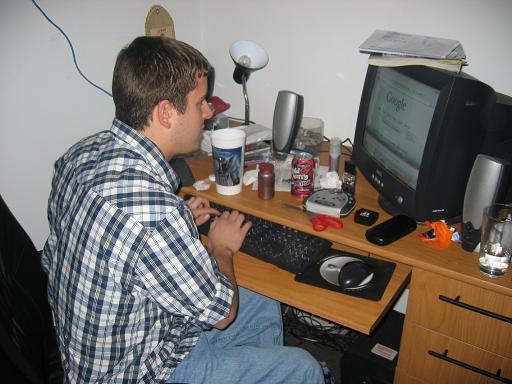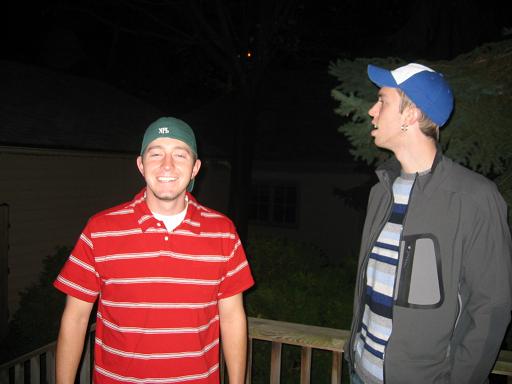 We arrived at Ryan Bates' house (brother to Mike and best man at the wedding) around 7:00. Our plan was to catch the Milwaukee Bucks game (which started around 7:00) and then go out to the bars. I suggested Comedy Sportz, since most of us (including Mike) were members of the team at Wauwatosa East High school, and recall those days as some of the best in our short lives. We all enjoy a good laugh, and for those of you who know, Mike has one of the all time greatest laughs. We found out that there was a 10:00 pm show on Saturday, and decided to be in attendance. Meanwhile, we scoped out Ryan's house, and congregated in the backyard and made animal noises.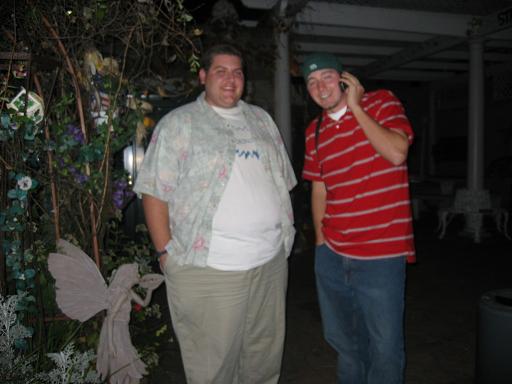 Before we set out for fun, we needed a bit of food in our bellies. We decided to eat something everyone enjoys, but also maintain a touch of class. Pizza Man (on the corner of Oakland and Locust) turned out to fit the bill. It is a bit of an upscale joint, complete with a rather extraordinary wine bar. Now it was a tad pricey, but it was well worth it. The food was fantastic, and we had a couple of drinks and did some recounting of old times. A little introduction (from left to right) is in order. Ryan, myself, Mike, Ben and Jess were all present for this wonderful evening.
From there, we walked to the trendy East Side hotspot known as North Ave. Filled with bars, college hangouts and other college needs, North Ave. has everything that a young twenty-something needs to keep their social life in good order. We settled on Paddy's Pub, for it's Irish themed atmosphere and lack of trendy college kids allowed a more intimate night. We didn't want to get all wild and crazy and stupid drunk, we just wanted to hang out and remember all of the good times we've had, and to look forward to our future with Mike.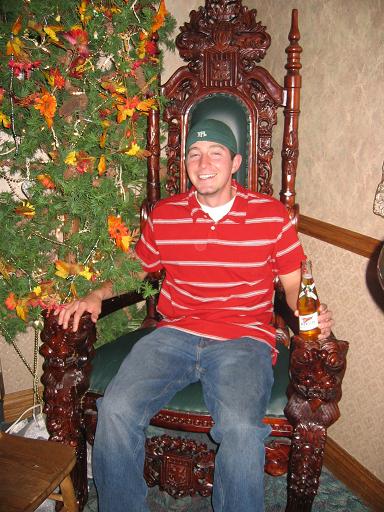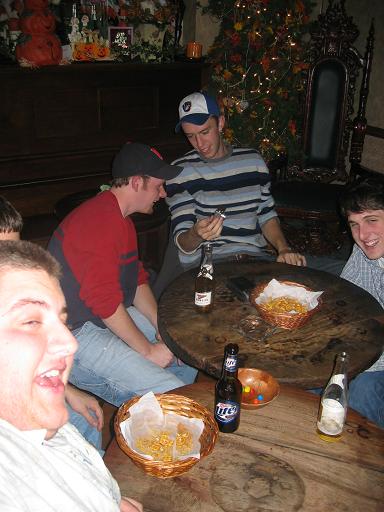 We made Mike sit in the emperor chair, because he was the ruler of the evening. None of us would be out celebrating if it wasn't for his upcoming marriage to the lovely Katie Williams. He's a lucky lucky man.
Another reason that Paddy's is excellent is because they have bowls of Chex mix and peanut M&M's on the table. Oh, and did I mention that they are free, as in they don't cost any money? We must have eaten all of the snacks in the bar.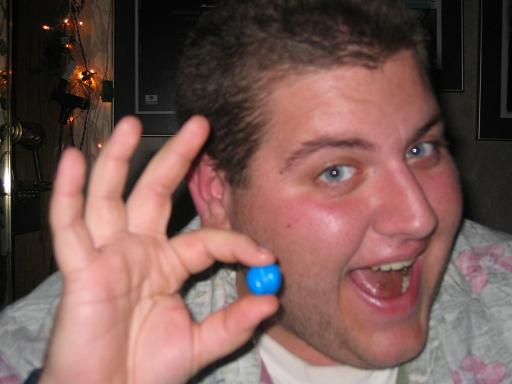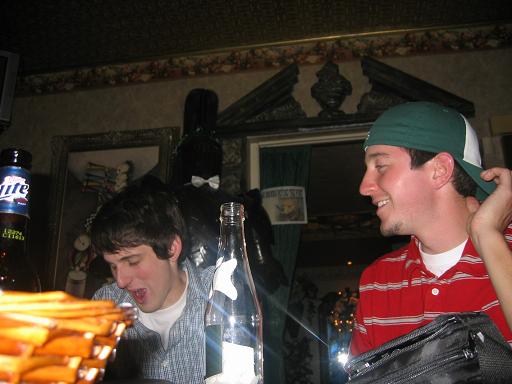 I found a conjoined M&M in the basket and decided to have my picture taken with this freakish anomaly of nature. The M&M factory missed this one when they were doing quality control, so it was worth a substantial amount. But...instead of saving it and making millions, I ate it.
Jess was clearly excited about this Irish hotspot, but who wouldn't be? It was a tranquil environment for good times and good drinks. We did some shots of some good Irish Whisky, and when I saw that some had fallen onto the tray, I did a shot off of the serving tray. Ben was amazed.