New York City Spring Break - Day 3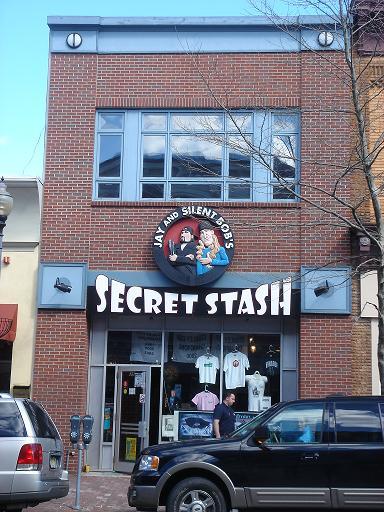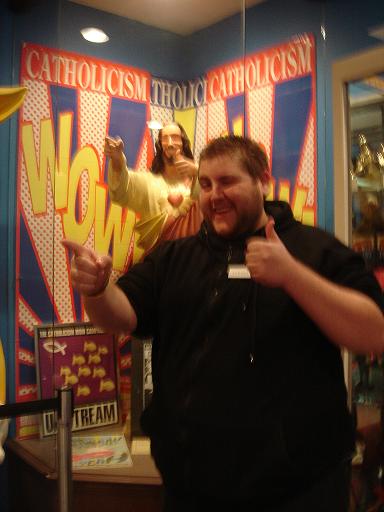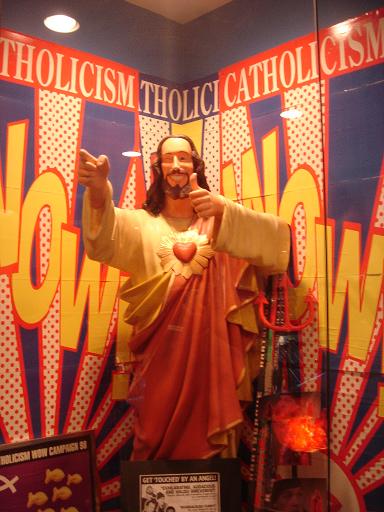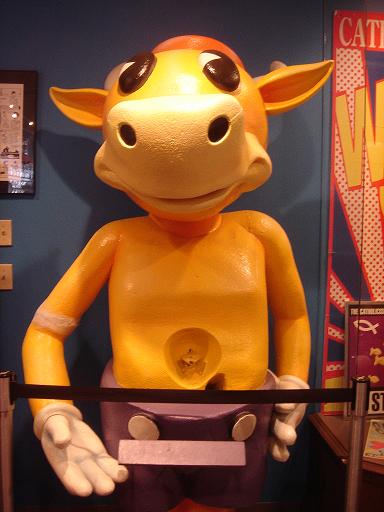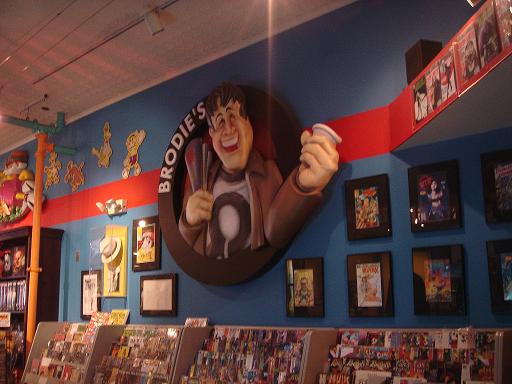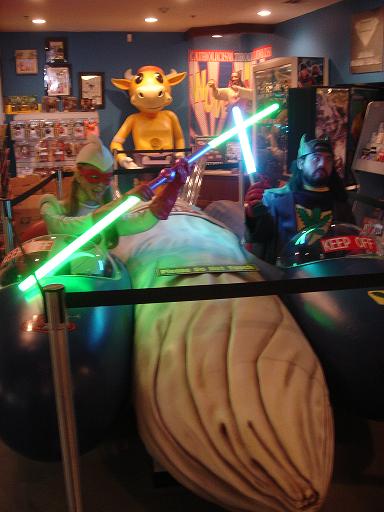 We decided to take it easy on Day 3 and cruise around and see what New Jersey had to offer. For me, there were two places in New Jersey that I have wanted to visit since I first watched a Kevin Smith movie - Jay and Silent Bob's Secret Stash in Red Bank and the Quick Stop in Leonardo. Today I would see both and a fanboy's dream would come true. On Day 3, I was the luckiest man alive...
You probably know Kevin Smith best as Silent Bob from the movies that he wrote and directed (such as Clerks, Mallrats, Dogma, Jay and Silent Bob Strike Back). Now that he is famous and has money, he has opened a comic book and merchandise store in the small town of Red Bank. We were trying to get there and got lost, but accidentally found it as we were driving down Broad Street in Red Bank. Besides comic books and merchandise from his movies, the store also features many props from his movies, such as the Mooby kiosk that Jay and Silent Bon use to access the internet in Jay and Silent Bob Strike back. It would make so much more sense if you've actually seen the movies...
I recreate the "famous" Buddy Christ pose from the statue featured in the movie Dogma as a part of their Catholicism Wow! campaign. Some people might be offended by this and say that it is sacrilegious, but if you see the movie then you would understand that it is taking a satirical look at organized religions. To the right is the full size version of the Buddy Christ statue. You might recognize it from the picture on my webpage or from the dashboard in my old Chrysler LeBarron convertible. In fact, this first picture that I ever took when I first bought a digital camera was of my Buddy Christ miniature statue in my car. Seeing the full sized original was amazing.
This store was used as a set location in the movie Jay and Silent Bob Strike Back as the comic book store of the character Brodie Bruce from Mallrats. It was renamed Brodie's Secret Stash and had the logo pictured here above it's entrance. Also pictured on the wall are the comic book covers featured in the opening credits of Mallrats. To the right are Jay and Silent Bob figures riding their Bluntmobile with their Bluntsabers activated. Although never really featured in the movie, it was in the movie within the movie in Jay and Silent Bob Strike Back. Once again, see the movie to truly understand how this all makes sense.