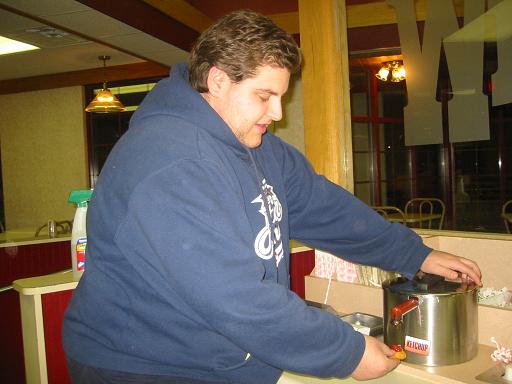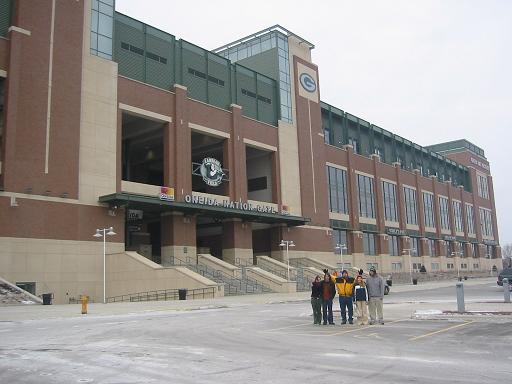 Green Bay - January 2004 (1)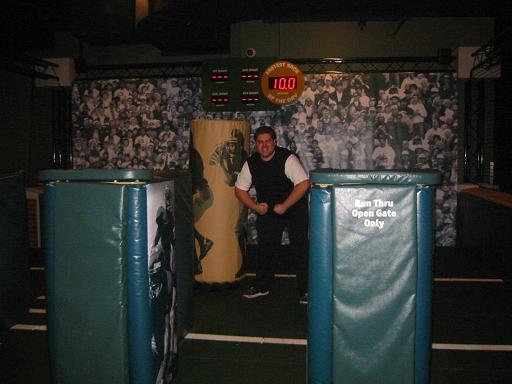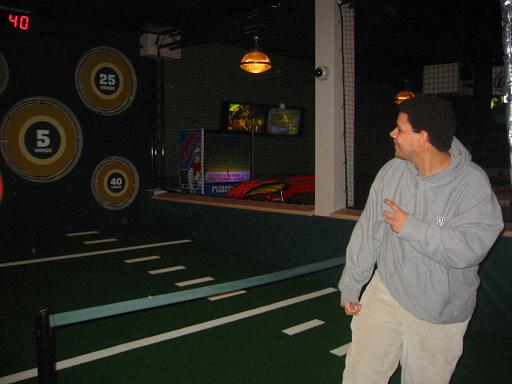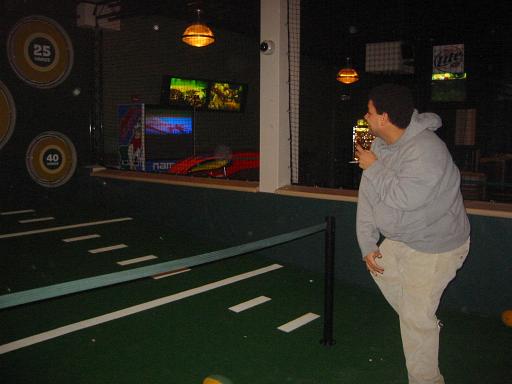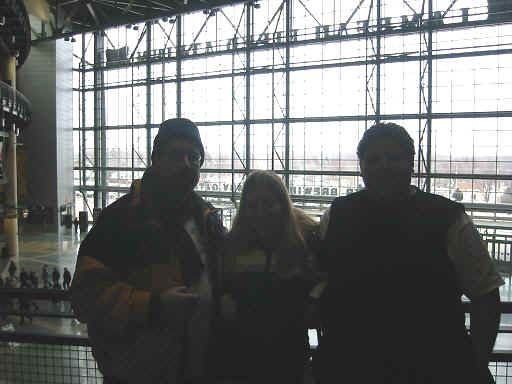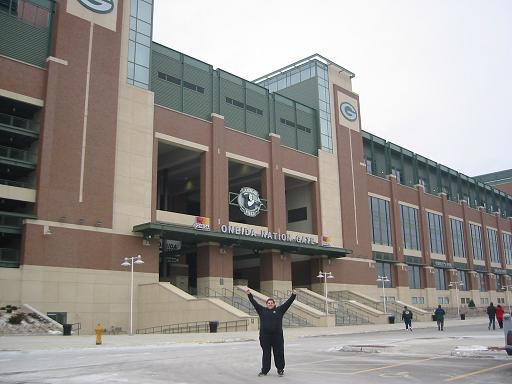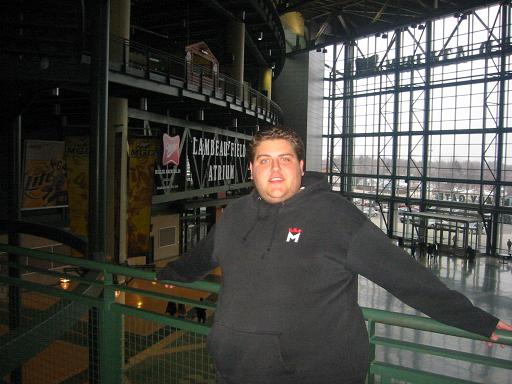 It was a cold weekend in January. The kids were off of school, so we decided to spend the weekend with our Dad up in Green Bay. The last time that we went up there, we visited Lambeau field. We wanted to go on the tour, but it was sold out. This time we were fortunate enough to visit the embodiment of a national football stadium.
We grabbed a bite to eat before we left. We are poor college kids, so we went to the place where $0.99 goes a long way. Of course I'm talking about Wendy's and their famous $0.99 menu. I didn't have time for dipping sauce for my fabulous chicken nuggets, so I just held the deep fried goodness underneath the ketchup pump.
The whole lot of us stayed overnight (Jenny, Dan, Tim, Sarah, and me) and we had a grand time. We went to Lambeau in the morning, but couldn't take the tour until 3:00 pm. Tim and Sarah had to get back to Tosa, but they stuck around long enough for a group photo in front of the place that made Green Bay famous.
One of the cool things that the renovation of Lambeau Field did for the fans was to make it accessible 360-some days a year (closed holidays, naturally.) But how do you get the fans to come, even on non-game days? Simple - include a sports bar (Curley's Pub), the Packer Pro shop, Packer Hall of Fame, and most importantly to the kids: interactive games. Last time we played the games, and did lots of funny stuff. Jenny mentioned that I should have my camera to take videos, but I neglected to bring it along. There's always next time, I said. So this time I got plenty of cool videos, you can check them out at the end of this section, on page 4. On the left, I am showing my muscles and proving my toughness in the "Sack the Quarterback" game. I kicked some ass, and you can see that in the videos. On the right, Dan is reeling back from a hard thrown spiral, goofing around at the "Quarterback Pass" game. He wasn't really playing (the games are kinda expensive) but it was fun just to goof around and pretend. It's cool because pretending doesn't cost any money. :)
Dan got to be quite well, and surprised many of the onlookers by his clockwork timing and razor-sharp accuracy. I'd even go so far as to say that the speed of his throws could rival that of Brett Favre, but then that would be telling a tall tale. Dan's good, just not Brett Favre good. He's more like Don Majkowski good.
These 3 people in shadow are actually my Dad Mike, sister Jenny, and me. For some reason my camera acts up when lighting conditions become weird. If I turn off the flash, you get this, but with the flash on, you can't see anything behind us. So it's a loose-loose situation. And you though that it was easy top be me...
We went to eat lunch at the McDonald's down the road, because it was about 1:00, and our tour didn't start until 3:00. All of the other Lambeau tours were sold out, so we didn't mind going late. We had no choice. But it was cheaper to eat at McDonald's, and we all paid for our own meals. We went back to Lambeau, and I realized what was missing from the second picture on this page - me, and stood in front of the stadium for a picture.
On our way back to the Atrium, I tried again for a picture, standing in almost the same place as the one right above. Hmm... only this time it worked out perfectly. Go figure man. You think that after all these years I would have done it right the first time. Oh well, practice makes perfect. But no more standing around, oh no, it was time to play some games.